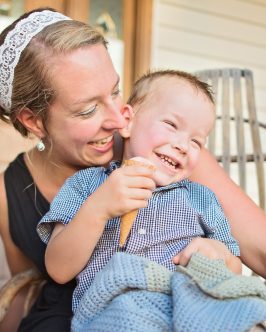 Hi, my name is Beth. I live in Athens, Ohio not far from both Hocking Hills and Columbus. I live on a hobby farm with my husband, two kids, 20 chickens, 4.5 horses (we have a miniature horse), a dog and a cat. I started photography after I got a degree in fine art from Ohio University 10 years ago. I love being able to capture my family and yours, whether it is just beginning with your engagement, wedding or you are enjoying your 251st Saturday of pancakes together. I believe that everyone has a story. My passion is documenting that story. I would be honored to capture yours.
My photography style for portrait sessions
I like to keep  my style very unposed. When I meet up with you at the location we will begin to walk around and we'll stop anywhere that I feel inspired by the light or the colors. I will give you a few tips on how to stand or interact with each other, I'll give you some cues on what to think about or tell each other, but otherwise I want you guys to be the star of the show. I desire for your love and personality to come out and shine.
My photography style for family narratives
I love love love capturing you in your raw element. I desire more than anything to capture the giggles, tears or even the silence of the moments with your and your family. I will direct you as little as possible during these sessions and you'll be amazed at the story I walk away capturing.
My photography style for weddings
This is a perfect blend of both of my styles above. I will be there to capture the story of the day as it unfolds as well as help you through the portrait process. I'll capture the moment your mom helps you lace up your dress and I'll be there when your groom see's you for the first time. Then I'll place you in the perfect light, ask you to embrace each other as you two tell each other what you love most about one another.
---
If a friend asked my about working with Beth Flick, I would tell them she is amazing. One of the best photographers I have ever met or seen, and I would tell them if they had any events or anything coming up that they needed a photographer for they would be crazy not to use her, because she is the BEST! Beth was so friendly, easy to work with, and I don't even remember seeing her around getting all the pictures she did that day, she is that good. From the beginning of being engaged she helped us think of places to do our engagement photos and just made it fun and natural, even though it was freezing and raining out you could never know or tell in our engagement photos. Our wedding photos blew me away I love them all! I have followed Beth's work, my friend who I was in a wedding of used her, I used her for my engagement photos, and wedding photos, if I ever need photos again I would call and use Beth, so I highly recommend her.

Nikki French- 2018 Bride